Before we all were aware of social media, the world seems to be so 'Big'. Right! But then social media came into existence and life got easier. Smartphones have now become the basic necessity and the internet is a must now. Imagine going to a place where you don't have an internet connection. Too hard to even think? Especially for those who have a social media obsession. We cannot deny the fact that our generation is a social media addict.
Social media has impacted brands majorly. One of the biggest impacts of social media has brought us to the topics- Social Media Aggregation and Social Media Aggregator Tools. Without wasting any time, let's dive into this!
What is Social Media Aggregation?
Are you someone who just doesn't check just one platform? Rather, you are scrolling through Facebook, Instagram, Twitter, etc. most of the time. Well, you are not only the person to do so. But it can be time-consuming to check all the social media handles. This issue has given birth to the hottest buzzword of the current century- 'Social Media Aggregation'.
In the current scenario, the modern use of social media is majorly enthralled up on this. Social network aggregation is the art of collecting content from various social media platforms. This content is showcased on a unified platform. But do you know social media content aggregation is done via Social Media Aggregator Tools? If no, then scroll down to read.
Social Media Aggregator Tools Making Online Presence Easier
Do you want to be a trustworthy source for your audience using social media? If yes, then 'social media aggregator tools' are just the right solution for you. The content gathered by these tools is displayed as a real-time feed or wall on a website or at a live event. These tools create a sense of social proof, which encourages the users to pick your brand over the competitors.
To create social proof, social media aggregator tools use already existing User Generated Content. The audience feels more connected to brands using UGC as it is not biased. Social media aggregator tools help you make the most out of your business.
Mind-Blowing Ways to Use Social Aggregator Tools
To be clear, aggregator tools are worth your efforts and money. Here are some of the ways to use them.
#1 Embed Social Media Feeds On Website
You can leverage social media for marketing purposes. Social media feeds are a part of current social media marketing trends. These kinds of feeds are an amalgamation of texts, images, or videos from more than one social media platform. Aggregator tools are a big help in embedding social media feeds to your website. You see it is quite a strategic move. But if used correctly on a brand's part, it can boost up their business game. That also in a short period.
#2 Streaming Social Walls
The social wall consists of social media feeds which we have discussed above. It is an awesome way to amplify audience engagement. Social Wall can be used as a source of promotion during events like award ceremony, business activities, campaigns, etc.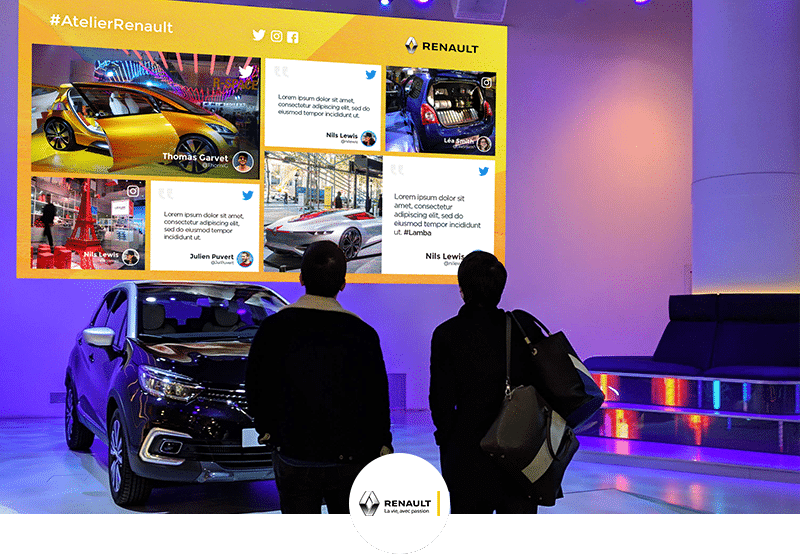 Some of the benefits of Social Wall are as follows:
Increases the exposure of brand and sponsors

Helps in promoting the event on various social media platforms

Make the event most talked about

Gives the audience a glimpse about your brand
Social media aggregator tools helps in creating interesting and attractive social walls for your brand.
#3 Digital Signages
From walking into a restaurant to heading to an airport, you can't go without seeing a 'Digital Signage'. Digital signages refer to display of images, videos, streaming media, information, etc. on LED, LCD, or Projection. In simple words, the display of a social wall that is made of social media feeds is called Digital Signage. Social media aggregator tools first try to find the needs of your business and then move forward in the process of digital signage.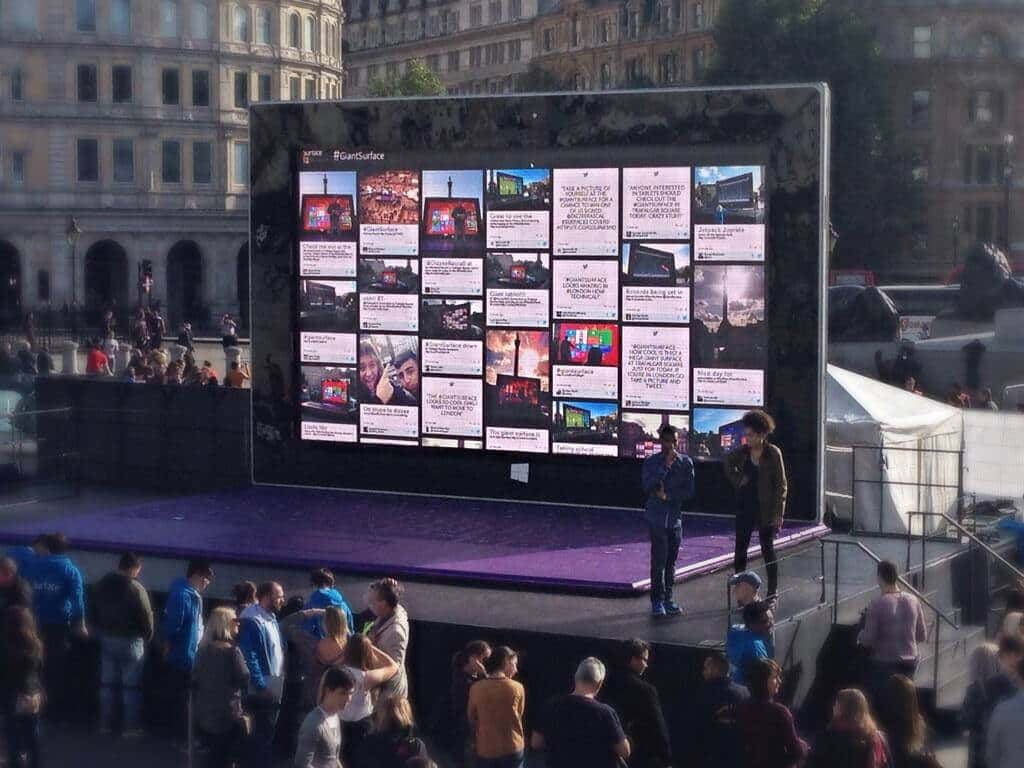 #4 Internal Communication Enhancement
Apart from external communication, social media aggregator tools also help in the enhancement of internal communication. For instance, setting up LED or LCDs in your office displaying live posts or comments can strengthen communication between your employees. In short, aggregator tools can amplify transparent communication in work culture.
Benefits Of Social Media Aggregation Tools
#1 UGC Triggers Brand Recognition
There's nothing wrong with saying that these tools trigger brand recognition amongst the audience. What the audience sees on your website is real. This generates their interest in investing more time on your website and brand.
#2 Keep You Ahead Of Your Competitors
Social media networks never are constantly evolving. Therefore, aggregator tools keep your business game strong by keeping you updated regarding the latest trends. Find what your customers love about your brand and what are the pitfalls. This is the only way to give a tough edge to your competitors.
#3 Escalate Sales
UGC has affected the eCommerce industry to a great extent. After seeing the powerful UGC of your brand, more and more customers will invest their money in buying your products. Nonetheless, it is a staggering strategy to increase sales without directly asking for it.
Social Media Aggregators : The Solution for Every Problem
With pros come cons! The world of social media is very vast so it is very obvious to face some challenges. For brands, we have compiled a list of solutions that these aggregator tools can provide. Have a look!
#1 Violation of Content
For social media users, privacy is a major concern. Violation or duplication of content is one of the most common challenges. If not fixed immediately, it can ruin all your efforts.
But the 'rights management' feature of aggregator tools has got it covered for you. It allows the brand to get rights directly from the users. Also, it helps the brand to build meaningful relationships with the users via the secure reuse of content.
#2 Content Moderation
Being a hub for both positive and negative content, social media needs to be moderated. This means that any curated content can't be posted online without a re-check.
Aggregator tools have came up with this amazing feature of "Automated Moderation". This feature restricts the use of irrelevant, obscene, illegal, or your competitor's content in your social media feeds. Not just this but brands can make social media feeds public or private as per your choice.
#3 Insightful Analytics
The assessment of the analytics of your social media feeds is decisive. User engagement levels, most active users, impression, content performance, etc. are part of analytics. These factors can help you understand the weakness and strengths of your brand.
The analytics feature of aggregator tools helps you figure out where you are going right and what are the things that need to be improved.
#4 Customizable Content
Last but not least, the challenge for social media can be 'customizability'. It is pivotal to have customized feeds as they attract more users.
The customizable feature of the social media aggregator tools can do wonders. Aggregator tools have this feature which ends up making the social media feeds appealing. Create interactive and creative campaigns to get the attention of your audience.
Wrapping Up!
Social Media Aggregation and its tools can let you have the fruit of success. Especially in pandemics like Covid-19 where reality has morphed into virtuality. Brands are putting more efforts virtually. Like real events, which are not gonna happen any time soon, here aggregator tools can be of great help.