Education is after all the most important thing for any human being, and in these times of crisis the importance of distance education has increased manifolds.
Generally, education can be explain as an approach through which the knowledge and understanding of an individual improve and they acknowledge about different aspects and elements within their surroundings. A child would have no idea how to write numbers from 1-10 but education makes it possible and provides the child with an open horizon filled with multiple opportunities for growth and success in the future.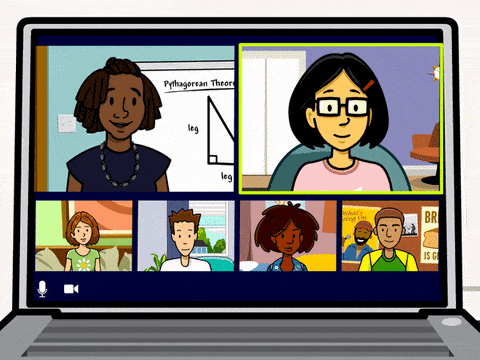 However, education is not as easy as it sounds. There are multiple difficulties, complexities, and challenges we all might face or have even faced regarding receiving or giving education. Some people might have the quality of education compromised while others could face unavailability of appropriate resources to gain access to proper education.
Similarly, one concept which can be linked here is the aspect of distance learning. Having no proper source of education whereas education being a need to you will ultimately encourage you to look for different means of educating yourself and one might end up enrolling for an online class across the border. This becomes distance learning but still, having something instead of nothing is way better.
The Emerging Importance of Distance Education
Distance learning has never existed forever. It is a concept that emerged when there was a need. No one would be willing to spend a handful amount of hard-earned funds in a classroom that has no physical presence and it will always be conducted on computer screens. But when there's no other choice, you need to go with this option.
However, the emergence of globalization factors has benefited by establishing trust in the concept of distance learning and has improved the overall infrastructure through which individuals will be learning.
Some of the experience individuals of distance learning reveal the fact that notes were deliver through courier after several months of enrolment and there no physical or virtual contact between the mentor and the learner. However, as technology emerge, the learning material was email promptly and the preparation was benefit successfully.
Today, modern technology has provided significant ease in the aspect of distance learning. Different social communication and interaction platforms such as Skype, Whatsapp, Google Duo, Viber, etc. offer different incentives of learning effectively and efficiently when located at greater distances.
These platforms offer voice and video calling features for the users and the classes can be conducted virtually. The video call support is an exceptional feature that provides an experience equal to a real classroom in which conference calling can connect multiple students while the master screen remains with the teacher so that everyone can be assisted at once.
A research paper compiled and published by ebook writing services highlighted some key revelations in which it was concluded that distance learning has become a trend in the modern era as some regions are perceived as having robust and high-quality education infrastructure. These locations can include the UK, China, USA, Germany, Turkey, etc.
Traveling to these locations for advanced education could be expensive and the process itself could take several months which might compromise the available time of an individual student. Hence, virtual learning is believe to be a key initiative here and various platforms are being use today to conduct online classes as part of the distance learning program.
Witnessing Some Distance Education Practices Today
While distance learning can easily pertain to through the use of modern technology like phone and laptops it has shift the focus of organizations differently. Students can be enrolled formally in different educational centers across the world. There is significant evidence where organizations are adopting the concept of distance learning in the attempt to enhancing the skills and developing the right capabilities within their workforces.
Simultaneously, the career growth opportunities for teachers have improved as well as they are capable of not just serving in physical educational institutions but they can opt for a virtual teaching job that reflects distance learning in additional time to make additional income and also attract the chance of growing internationally.
They never know when their performance becomes credible off-shore and they can be offered a permanent opportunity abroad with twice as many perks and pay they are receiving currently.
One popular example which nearly has got every one of us to experience distance learning or virtual learning is the ongoing situation of the Covid-19 Pandemic.
As a mere preventive requirement to stay safe during this period is to practice social distancing, education and learning of children was being compromised and hence a smart virtual communication company stepped forward with its product, Zoom Meetings, offering clear and efficient video conferencing over which official meetings and educational classes can be conducted.
Distance learning is not always meant to be learning obtained from across the border, but it could be any approach in which learning is gained from external sources, different from the one which had been followed traditionally.
There are other situations as well which can lead you to experience distance learning and is situated in the modern era of today, it is nothing bad whereas one should be capable of learning through online means to adopt knowledge easily and effectively in a cost-effective way while saving sufficient amount of time as well.
Hope you understood the importance of distance education in todays era!