If you are living in Jaipur and still facing the dilemma of choosing the best salon in Jaipur for hair styling, coloring, hair cut etc.? Well that's actually good! because this blog will clear almost every doubt you are having in your mind while selecting a salon in Jaipur because we know the pain of getting a bad haircut and then regretting for at least a month to let hair grow again and you change your salon.
How to Choose the best Salon in Jaipur – A few Points to Remember
Selecting an hair stylist or salon in Jaipur for hair cut is not an easy task. Below mentioned are a few points which you must keep in mind before finalizing a salon for your haircut in Jaipur.
#1 Certified Stylists
If possible, always look for a qualified and certified hairstylist for best hair styling in Jaipur.
#2 Experience
There are thousands of salons in Jaipur but only a few are run by experienced hair stylists. Always look for the salon you have selected on the internet and try finding out how old is the salon.
#3 Online Reviews
Always scan the online reviews of the Salon you are thinking to visit and have a haircut with. If you find anything spammy or dissatisfying, look out for another best Salon in Jaipur.
#4 Prices
Always call or message to ask for the prices before visiting the salon, it will not only save time but will also help you decide when you have multiple options for a hair salon in Jaipur.
#5 Product Availability
A salon offering products for your hair issues like dandruff or roughness should be on your priority because as someone said, sometimes barber knows more than the dermatologist.
Best Hair Salon in Jaipur 2022 and Why
To make things easy for you we have compiled a list of the best hair salons in Jaipur that you can consider for hair styling.
#1 The Headman Salon
The headman salon is one of the best Hair Salon in Jaipur according to online reviews and our personal experience. The staff at the headman salon is extremely talented and understands your hair more than yourself.
Address: B-150-A Gandhi Path A, Vaishali Nagar, Jaipur
Contact: +91-7014276226
#2 Style N Scissors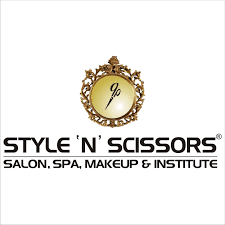 Style N Scissors is the most famous salon in Jaipur with presence in multiple locations and the most talented team of hair stylists in Jaipur.
Address: Lane No. 12, Gandhi Path, Vaishali Nagar, Jaipur
Contact: 9982788999
#3 F Salon
F-Salon is a theme based salon in Jaipur which is also the first f-salon in India. With the most in-trend haur style options and amazing product range, F-salon stands still when it comes to the best salons in Jaipur.
Address: Gautam Marg, Nemi Nagar, Vaishali Nagar, Jaipur
Contact: 9549529999
This brings us to the end of our blog on the best hair salons in Jaipur to try for your next haircut!
Extra: Do you know Salon businesses is rated as the most promising business idea to look on in 2022??